There to help at all hours of the day
For teens, problems and stressors don't always happen between 8 a.m. and 5 p.m. Sometimes they come up at 3 a.m., when there's no one awake to talk to. Some teens don't want to talk to their parents or counselors; in fact, they'd be most comfortable communicating with their phone, tablet or laptops. 7 Cups is a mental health app that can help teens 24 hours a day.
How it Works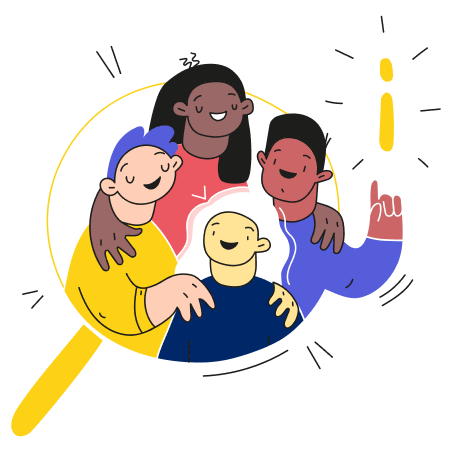 Family Service & Guidance Center partners with 7 Cups, a safe, confidential and free support mental health app available on smartphones and on our website for Shawnee County teens 13-17.
7 Cups provides one-on-one messaging with a trained listener available 24/7.
It offers a listening ear and strategies that help teens address a range of issues, including anxiety, depression, loneliness, break-ups, bullying and all kinds of stress. There are wellness tests; helpful exercises, games and activities; and short videos.
Any Shawnee County 13- to 17-year-old can use the 7 Cups mental health app at no charge, and it's easy to set up.
Teens can download the app to their smartphones or visit 7cups.com
Enter the code "TALK."
That's it! From there, they'll have access to a broad range of mental health and wellness resources.
The site was founded by a licensed psychologist and is staffed by trained listeners. Since 2013, 7 Cups has helped 25 million people in over 51 million conversations.
Why choose FSGC
Family Service & Guidance Center is the only community mental health center in Kansas dedicated exclusively to meeting the unique mental health challenges of children, teens and families.
We serve over 10,000 children each year from more than 30 Kansas counties with direct clinical services, education and outreach. Our highly trained, dedicated professionals are here to help.
Don't let little problems become big ones.
We know how hard it is to be a parent. FSGC can help. Visit the "Get Started" page now and pre-register your child for services at Family Service & Guidance Center. The sooner they get started, the sooner they'll begin to heal.