Advocating for children and teens
A child and adolescent psychiatrist in Topeka is a medical doctor who specializes in diagnosing and treating mental health and behavior challenges in children and adolescents. Treatment may involve just one service or a combination of several services, including individual, group or family therapy; medication; and/or consultation with other physicians or professionals from the community. In addition, the psychiatrist acts as an advocate for the best interests of children and teens.
How it Works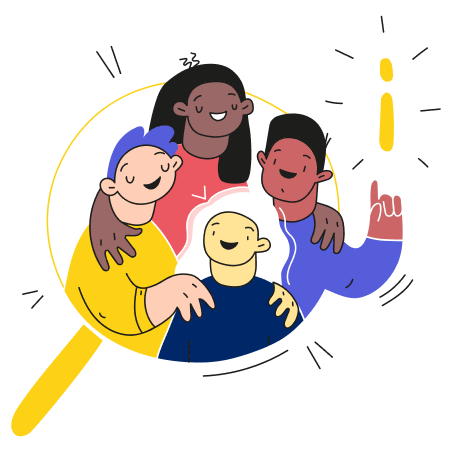 Psychiatrists use their knowledge of biological, psychological, developmental and social factors in working with patients. The psychiatrist evaluates the current problem and arrives at a diagnosis, which is shared with the patient and family. 
Then the psychiatrist designs a tailored treatment plan designed to meet the child's unique needs and discusses it with the patient and family. The plan may include a range of services, including individual, group or family therapy; community based services like case management or care coordination; and therapeutic group activities. Medication is an addition to treatment already in place and is often one of the last components added to the plan.
A child and adolescent psychiatrist can help a child or teen who:
Struggles to complete daily tasks or to enjoy themselves
Expresses suicidal ideas or who self-harms
Is likely to need medication as part of their treatment
Requires admission to a hospital
Has hallucinations (sees or hears things that aren't here) or delusions (strong beliefs or ideas that aren't true)
Has complex mental health needs
Continues to experience problems despite help from other mental health professionals.
Adolescent and child psychiatrists in Topeka can help children and their families to manage a broad range of conditions, including anxiety, depression, ADHD and substance use disorders.
Why choose FSGC
Family Service & Guidance Center is the only community mental health center in Kansas dedicated exclusively to meeting the unique mental health challenges of children, teens and families.
We serve over 10,000 children each year from more than 30 Kansas counties with direct clinical services, education and outreach. Our highly trained, dedicated professionals are here to help.
Don't let little problems become big ones.
We know how hard it is to be a parent. FSGC can help. Visit the "Get Started" page now and pre-register your child for services at Family Service & Guidance Center. The sooner they get started, the sooner they'll begin to heal.